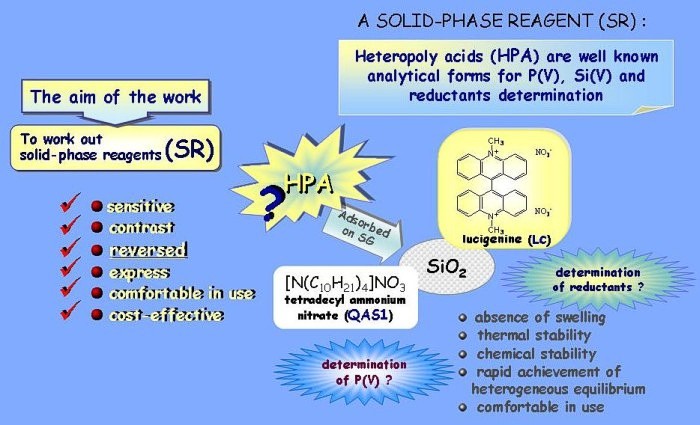 The solid-phase reagents obtained in such a way are ready-to-use analytical forms (indicator powders).
IMMOBILIZATION: ADSORPTION ON SILICA
a procedure takes 20 min/100 portions of a sorbent
DETERMINATION OF PHOSPHORUS
what is the problem?
PHOSPHORUS:
sorption-spectroscopic and test determination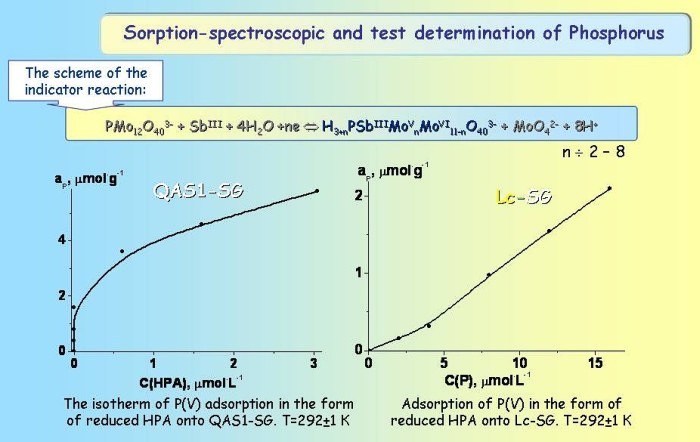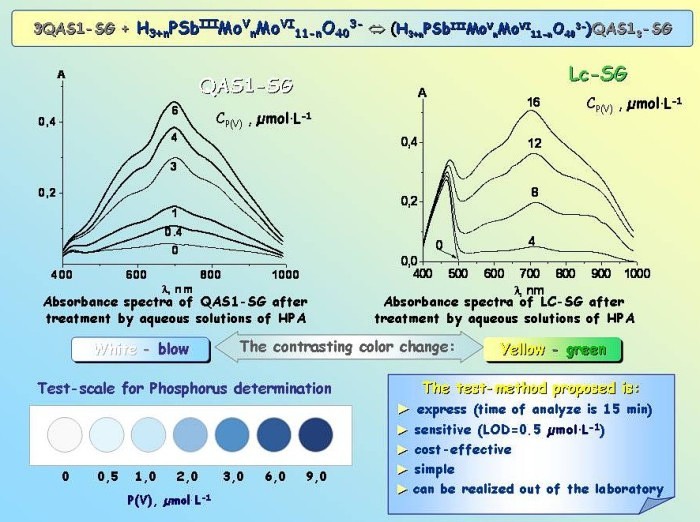 The advantages of the method:
Conclusion:
REDUCTANTS:
sorption-spectroscopic and test determination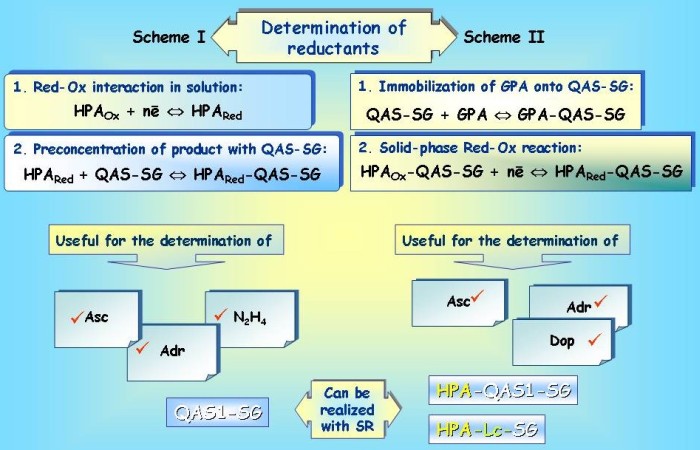 Determination of ascorbic acid (Asc)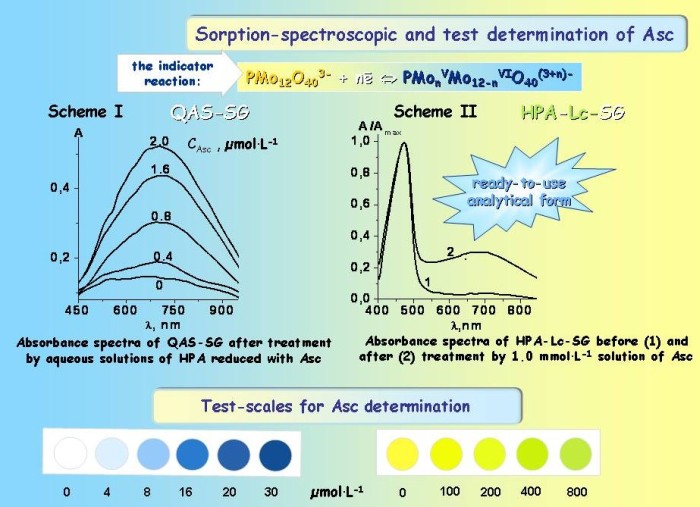 Determination of catecholamines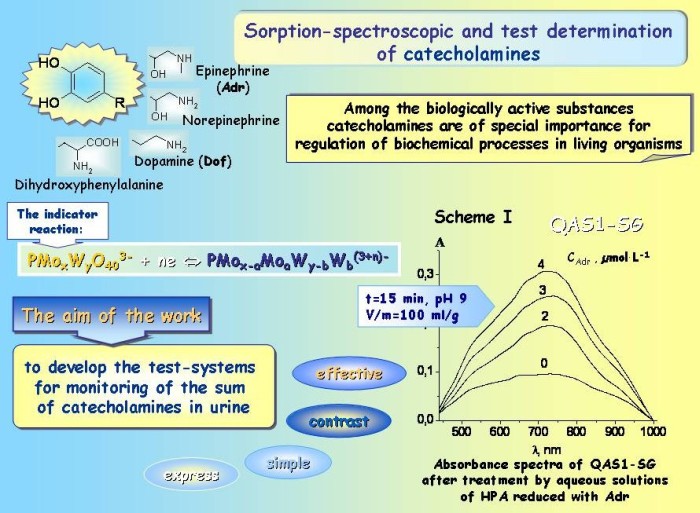 Approach 1. Preconcentration of the reduced heteropolyacid (HPA) with QAS-SG
Approach 2. Heterophase redox reaction
The result of HPA immobilisation on the surface of QAS1-SG and Lc-SG is its higher stability in comparison with that of HPA in solution (indicator powders are stable for more then six months when kept dry).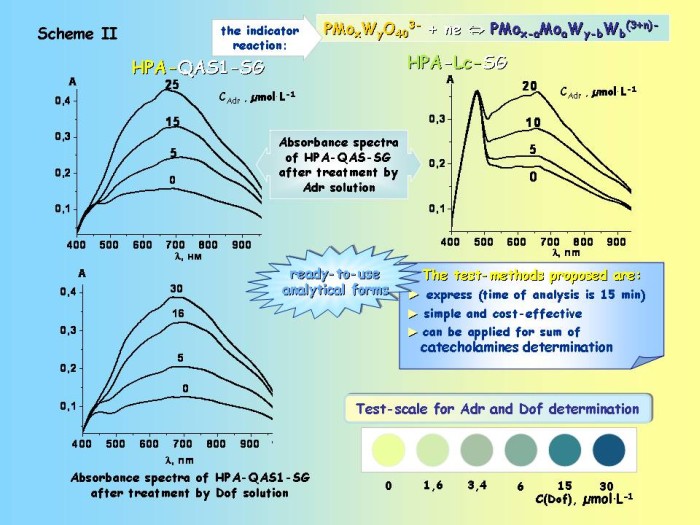 Conclusion: